Printing Company Reviews & Testimonials
Catalog Innovations is committed to partnering with small and mid-size entrepreneurial companies that are still customer and quality focused. This provides our customers with fast turnarounds, competitive pricing and quick decisions. Clients retain a sense of ownership through a network that delivers quality and service, but at a competitive price.
Catalog Innovations is aligned with customer-focused print and distribution partners. This winning formula translates into success for turning innovative ideas into reality for our clients. Our account relationships include personnel from Marketing, Creative Services, and Print Production, and Distribution backgrounds who have chosen Catalog Innovations for:
Competitive, value-based pricing
Technical expertise for production and distribution elements
Market knowledge - our ability to resolve specific marketing, production or creative challenges
Total customer focus
Here's what our customers are saying: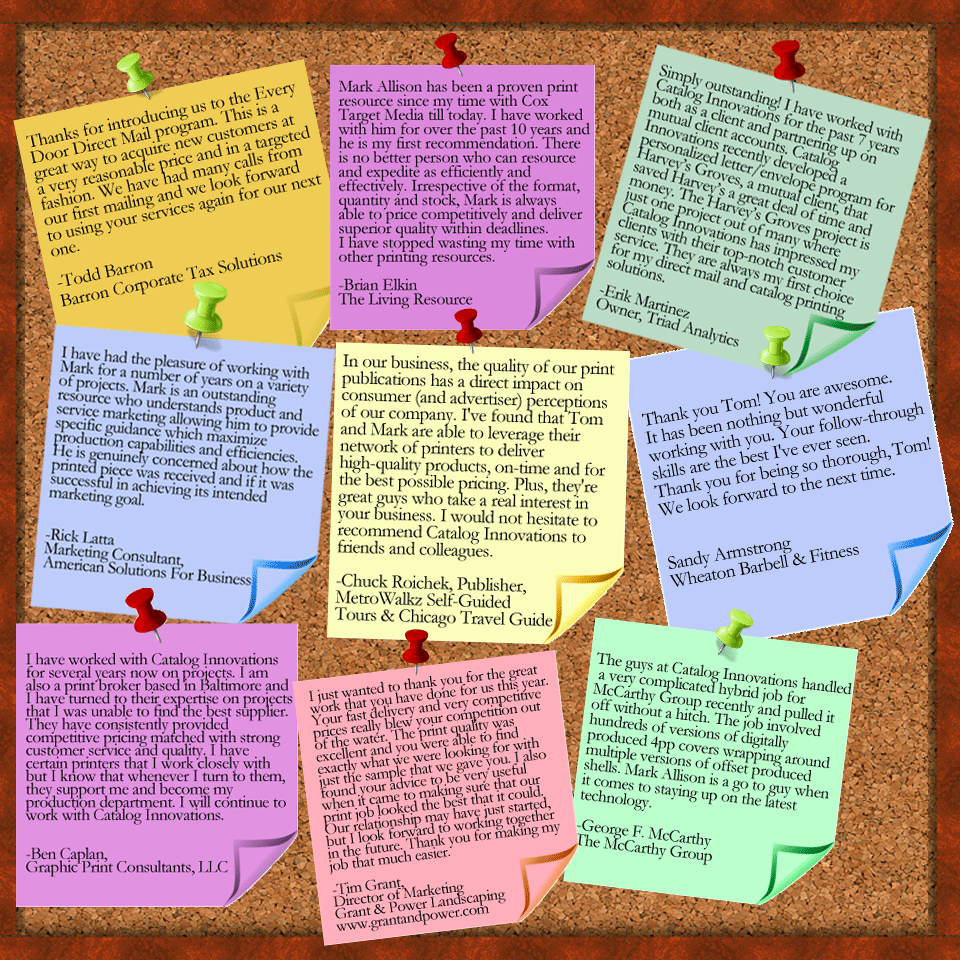 Click Here to see the many customers who have entrusted us with their business.