Print Broker Chicago, IL
Catalog Innovations, Inc. (CII) was founded in January 2004 to serve multi-channel marketers, publishers, retailers and agencies. Catalog Innovations quickly became a viable resource for consultation and specification optimization of printed collateral materials from concept to delivery.
As an independent printing service provider, CII has access to resources in every area of the Print Supply Chain. Our clients benefit from partnerships formed with select manufacturers that are the best producers in their respective market niche.
Our comprehensive knowledge of print production and distribution combined with exceptional personalized service and attention to detail enables CII clients to achieve their goals on schedule and within budget.
Catalog Innovations is not the typical print broker that you may have met in the past. We are true professionals that have worked within printing companies and know how to manage the interaction between the plant and the customer. Because "we speak their language", we can communicate specifications and customer needs providing a seamless workflow that gets your product to distribution on time.
Catalog Innovations is a Proud Member of: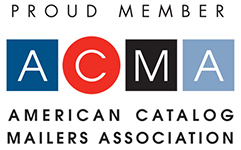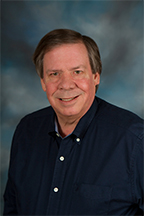 Tom Harris
A 42-year veteran of the printing industry, Tom Harris started his career working in the warehouse of his family's printing business while in high school. Consistently accepting additional responsibility and acquiring knowledge, he worked in all departments of the various facilities. Tom attended college in Northern California with a major in business and graphic arts management.
In 1982, Tom joined Alden Press, a prestigious commercial and catalog printer, (later acquired by World Color Press) as a sales representative. As Vice President of Sales for World Color Press, Tom was honored with the Chairman's Award for Excellence for directing record sales achievements in 1995. Quebecor World acquired World Color Press in 1999, where he continued to work until late in 2003.
Tom started Catalog Innovations in early 2004.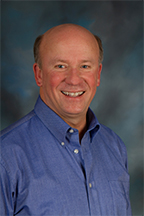 Mark Allison
Mark Allison brings 32 years of printing industry experience to the table. Mark's industry background includes print estimating, purchasing, production and sales. Mark is well versed in both sheet-fed and web printing. Mark's sheet-fed background runs the gamut from small format, short run, quick turnaround work for direct mail and corporate communications to large format printing and finishing for point of sale, label and packaging needs. Mark's extensive web experience includes brochure, catalog and publication production, insert and FSI programs, and a strong background with press finished in-line products for direct mail programs.
Mark graduated from Millikin University with a degree in marketing. Mark's career in the printing industry began at TCI/Edwards & Deutsch Litho. While at E&D, Mark attended Printing Industries Institute Night School completing a curriculum to become a "Certified Printing Executive". Mark moved to Sleepeck/Dixonweb Printing in 1984 where he worked with many different sizes of sheet-fed and web presses and the wide variety of products they produced for 22 years. In June of 2006, Sleepeck sold the Dixonweb division (later renamed Dixon Direct) to Visant Corporation (parent company of Lehigh Direct). Mark joned American Litho, Inc. in January of 2007 where he worked until joining Catalog Innovations in December 2008.